1st Partners meeting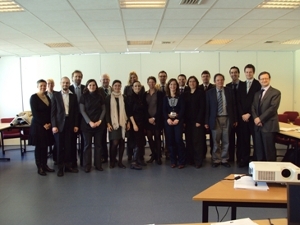 In order to launch the first steps of this project, a partners meeting has been held in Brussels on 23-24 March 2010. This meeting was attended by one or two representatives of the partners States/Organisation as well as one representative from the European Commission.
The objective of this meeting was to prepare the conference and to finalise the questionnaire which served as a basis for this conference. The main objective of this questionnaire was to identify the national probation measures and alternative sanction existing in each Member State.
Meeting based documents :